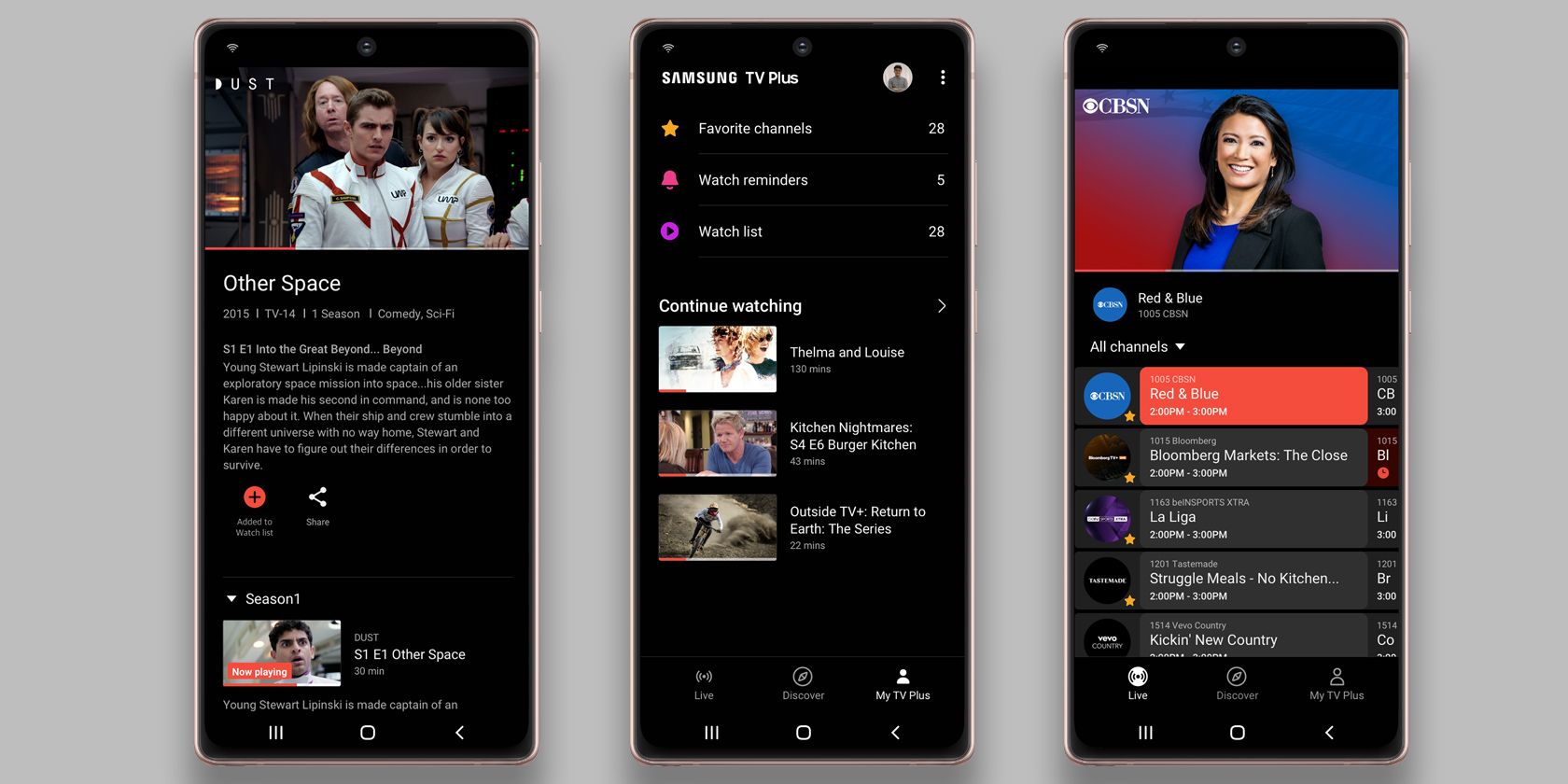 The internet has changed the way we watch TV. There are all sorts of internet television services out there (both legal and illegal).
Samsung actually has its own free TV service called Samsung TV Plus. Previously, it was available on select Samsung smart TVs, but now the company is bringing its free streaming TV service to select Galaxy devices. That means you'll be able to watch a huge selection of channels while on the go without spending anything extra.
Samsung has announced the families of devices that will receive the app on Samsung.com. The company says that devices in the Galaxy Note20, Galaxy S20, Galaxy Note10, or Galaxy S10 line of phones will be able to take advantage of Samsung's free TV offering.
Curiously, the list of devices doesn't include the newly-released Samsung Z Galaxy Fold2, which seems like a phone that's tailor-made for watching TV on its massive foldable display.
As it's a free service, don't think that Samsung TV Plus is going to replace your traditional cable or a service like YouTube TV. It offers free shows and movies from 135 channels, but you won't find premium channels like USA, TBS, HBO, or anything like that in the mix.
However, there are plenty of things to watch such as news, sports, reality TV, movies, kids programming, and more.
For movie lovers, Samsung has channels like The Movie Hub and FilmRise. News fans can watch CBSN, Cheddar, and NewsNow from FOX. Gamers can watch the IGN channel or VENN. There's a lot of good stuff, especially when you consider that it won't cost anything extra.
Samsung is set to release the Samsung tv plus app for the aforementioned galaxy devices on September 23. starting then, you'll need to download the app on your compatible device. From there, you'll be able to watch all 135 channels for free. Of course, you'll use data to watch the content on the go, so keep that in mind.
Source: Free TV Comes to Some Galaxy Devices With Samsung TV Plus